I have heard many times from beginners which is the best guitar for beginners. So the reason for this question is that there are different types of guitars in India. And so beginners can't choose which guitar would be best for them.
But this article will be very good for beginners. Because here I will discuss some points. With the help of which the beginners can choose the perfect guitar for them.
Which is the Best Guitar for Beginners
However, if you ask me Which is the best guitar for beginners? If I answer this question in one word. then, in my opinion, that guitar is easy to play for beginners. So that guitar will be good for beginners.
Buying the first guitar is a wonderful time for beginners. And this time it cannot be forgotten. Because you have found your new hobby and are dreaming a lot about your hobby, and you want to have fun with this dream.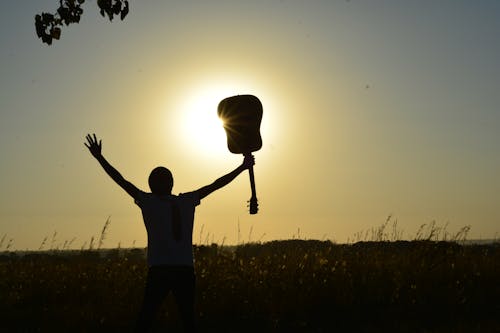 I can say this to you because I was a beginner like you at one time. But I had no one to say which guitar would be better for me. But it won't happen to you this way because all I know from my experience is let me explain which guitar will be better for you.
Most important, But which is the best guitar for beginners, if you want to understand it better, you should read it carefully from the beginning to the end.
What Beginners Need to See when Buying the First Guitar
You need to look at some things to buy the first guitar. Because after watching these, you will be able to choose a good guitar. Those are discussed below. You have to read and understand these well.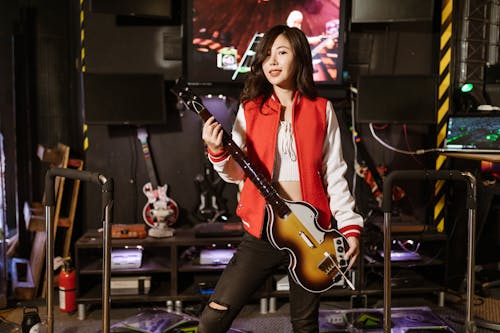 Bugged
An important point in Budget is that you have to buy a guitar at such a price that is good longevity with the good build quality. So in my opinion, a guitar worth Rs 5,000 to Rs 7,000 is better. Because the guitars of this price will be good with the overall build quality for a long time.
But this question may come to Beginon's mind, there are 1500 to 2500 guitars available in the market. But why spend so much money. Because these guitars can't give the value of those expensive guitars. Moreover, the life of these low-priced guitars is only 6 to 7 months.
These guitars do not have truss rods so the neck is curved. And the body of these guitars that have truss rods in this price is not well glued together. And it costs a lot of money to repair these guitars.
So, in my opinion, you buy a good quality guitar. And you make your guitar learner journey more fun.
Size
We need to look at the size of the acoustic guitar to buy our first acoustic guitar. Because if you do not match the size of the guitar with the size of your body. However, you will not be able to hold the guitar properly and play the guitar comfortably so you will not be able to learn the guitar.
Acoustic guitars are also available in 4 main sizes. 36 inches, 39 inches, 40 inches, and 41 inches. There is also a difference in bass and volume between the acoustic guitars of Medium and Dreadnought sizes. However, If you don't know what size guitar is good for you, go to a water shop and see. But if you do not have this facility, you can also buy a medium-size guitar.
Design
When choosing a Beginner acoustic guitar, you need to look at the design of the acoustic guitar. There are basically two types of guitars in acoustic guitar cutaway design and non-cutaway design.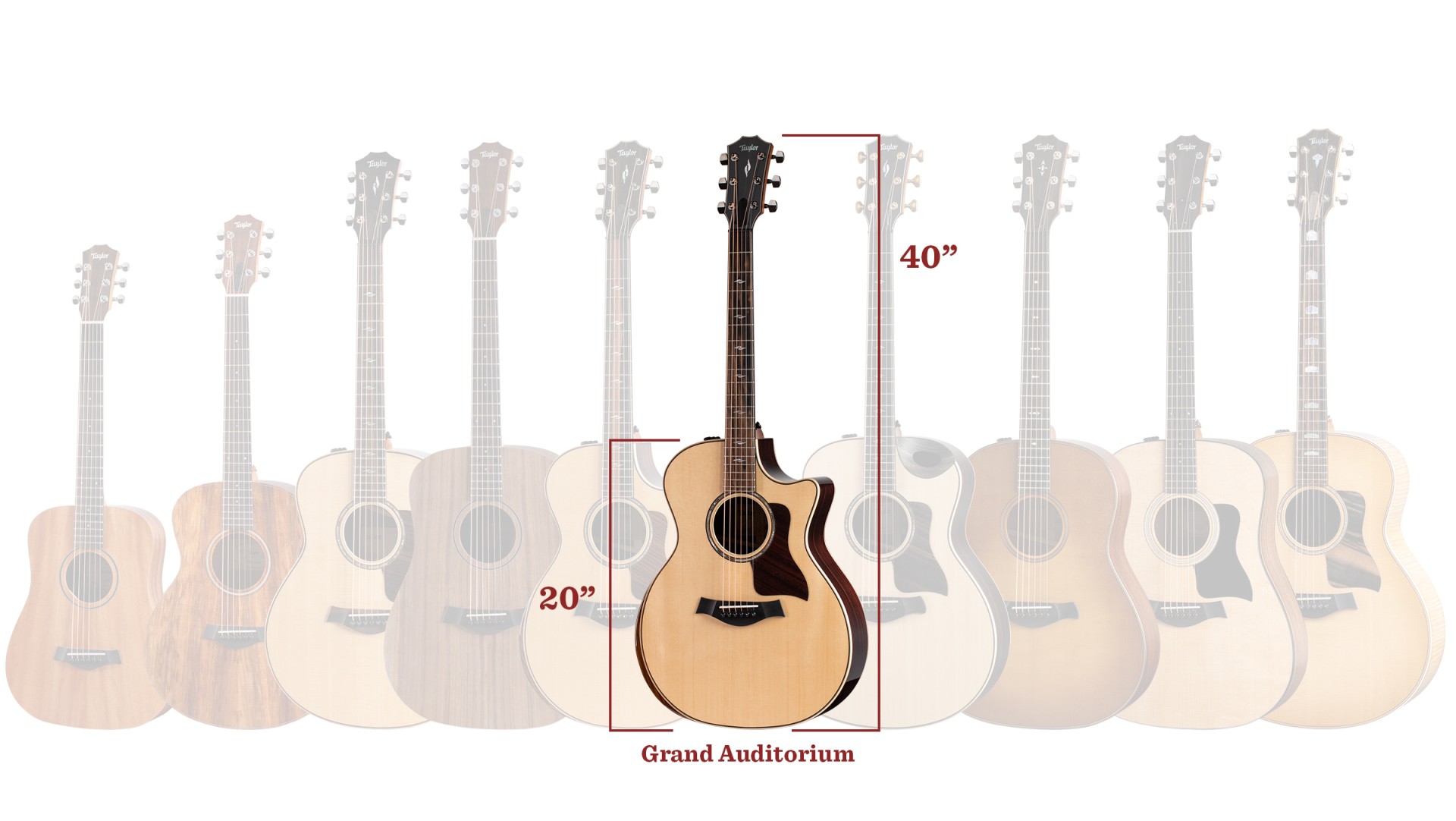 In Cutaway design, you can play higher fret notes easily and in non-cutaway, but it is a little harder to play higher fret notes. But it is not a big problem, it is a secondary thing. Your main focus should be on investing in a good-quality acoustic guitar.
Guitar Accessories
There are many things in guitar accessories. But I will tell you what accessories are most needed for a beginner. On the other hand, If you look online, you can see a combo of many accessories with acoustic guitars. But you don't need so many accessories. Mainly with acoustic guitars, the first need is in a padded bag. This bag will keep your guitar safe and you can also travel with the help of the bag. Further, the second accessory is a good guitar pick. Also like guitar stand, tuner, etc. which I can buy later.
Buying guide
If you want to know what parameters to look for when buying an acoustic guitar or to know the buying guide, you can call the video below. And so if you want to buy an electric guitar, read this post How to Choose an Electric Guitar?
Which is the Best Guitar for Beginners
Below are some articles that will help you learn more about Beginners guitar.
What is the best electric guitar for beginners?
Which is the best acoustic guitar for beginners?
What is the best guitar for small hands?
Which is the Best Guitar for Beginners
Below are some good acoustic guitars and some electric guitars that you can also buy by reading the specifications of these guitars.
Yamaha F310 Acoustic Guitar
Body depth: 96-116 mm (3 3/4-inch-4 9/16-inch)
Fingerboard width (nut/body): 43 millimeters (1-11/16-inch)
Top material: Spruce
Back material: Meranti
Side/Rib material: Meranti
Country of Origin: Indonesia
Yamaha F280 Acoustic Guitar
Traditional Western body shape.
Satisfactory playability for beginners.
High stability and durability proved by Yamaha's quality standard.
Innovative design and authentic craftsmanship of the highest quality.
Comfortable, slim, slightly shorter neck and offers complete sound.
Which is the Best Guitar for Beginners
Kramer Focus VT-211S 6 strings Electric Guitar
The Kramer guitars have influenced generations of metal players around the world and belong in the hall of fame of classic guitars
Two powerful Alnico 5 SC-1 single-coil pickups and an Alnico 5 humbucker with 5-way pickup switch control
The Slim Profile bolt-on Maple neck has a maple fingerboard with black dot inlays, a 12" radius, 25.5" scale, and 21 medium jumbo frets.
Comes with Kramer's unbeatable hardware including Kramer Deluxe die-cast machine heads with a 14:1 tuning ratio and a Kramer Traditional Tremolo.
Ibanez GRX – 40 – BKN, 6 Strings Electric Guitar
Agathis body
GRX neck
Medium fret
Standard tremolo bridge
Chrome hardware
Brand Ibanez
Colour Black Night
Body Material Linden
Fretboard Material Type Rosewood
Guitar Pickup Configuration S-S-H
Kadence Astro Man 36 Inches Electric Guitar
Brand Kadence
Colour Black
Guitar Pickup Configuration Combination
36 Inches Electric Guitar
It has 21 FRETS
Comes with ROSEWOOD FRETBOARD
Conclusion

of Which is the Best Guitar for Beginners
I can sum up this post and say that the guitar that we are comfortable playing is good for us. But we have to make sure that we invest in good quality guitars. So that you can prove yourself as a good guitarist in the future. You will never be disappointed if you buy my recommended guitar.